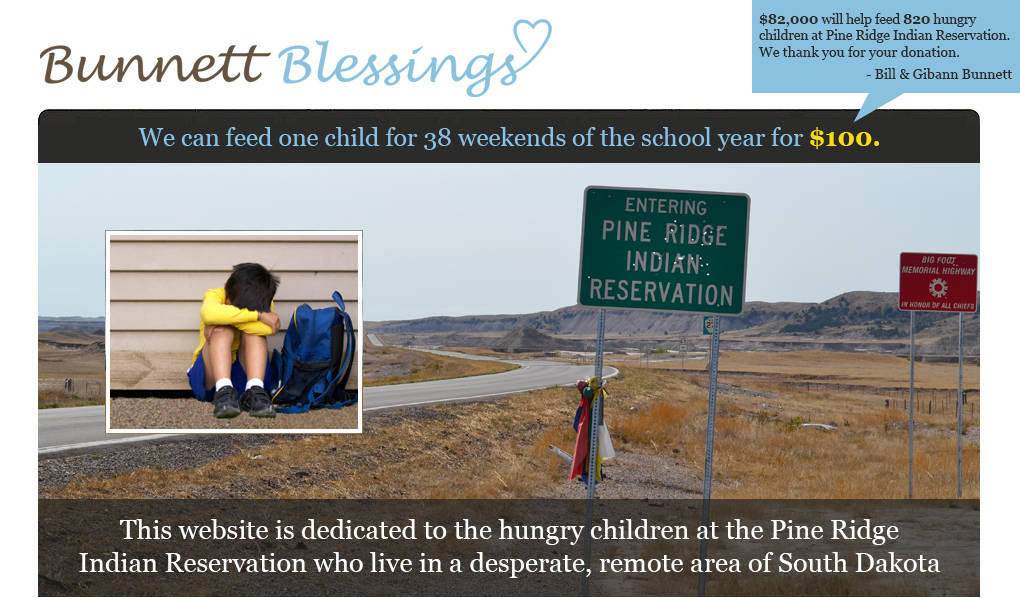 Clicking this button opens the Blessings in a Backpack donation form. In the Tribute area at the bottom of the form, please type Rockyford School, Gibann Bunnett's School. Or, you can mail your donation to a bank lockbox at this address:
Blessings in a Backpack
PO Box 950291, Louisville, Ky. 40295.

Please memo your check: Rockyford School, Gibann Bunnett's school.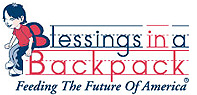 About Rockyford School
This website is dedicated to the children at the Pine Ridge Indian Reservation, public K – 8th grade schools located 70 miles southeast of Rapid City, South Dakota. Rockyford's Principal and School Counselor explained that the children come to school Monday morning extremely HUNGRY. They are fed breakfast and lunch during the school week, but on Friday they go back for seconds and thirds knowing that they will eat very little, if at all, until Monday morning.
Our Journey
We read about Blessings in a Backpack in the People Magazine article (see link at right) and watched Diane Sawyer's moving 20/20 expose on the Lakota Sioux, and knew we HAD TO DO SOMETHING – COULD do something to help! Thus began our journey to this remote and desolate area of the U.S. with the intention of finding a way to feed all the Pine Ridge Indian Reservation children (3 schools qualify for Blessings in a Backpack)!